Good morning fellow crafters
Many thanks to all those who joined us on our last challenge
Please scroll down to post below and check out if you are 1 of our winners.
Before we go onto this months challenge we would like to wish you all a very
Happy New Year and hope that 2013 brings you happiness, health & wealth.
Sadly i have to say that 2 of our Design Team have decided to step down and they are Tracey & Linda
We here at sparkles would like to wish them all the very best for the future and to say it has been a pleasure working with you both.
So onto our new challenge for this month which is our 1st for 2013
Our theme for you this month has been chosen by team mate Shell and that is
* Die cuts & flowers *
So we want to see both on your projects, you can make what ever you want as
we are a multi crafts challenge
For this month we are being sponsored by the fabulous
Di's Digi's with a prize of $10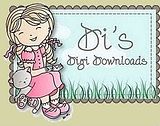 Here are what our great DT have created for some inspiration
SHELL
SHAZ
LESLEY
ANG
DEBBIE
DAZIE
REBECCA
JO
HELEN
Great work team x
For more information on how the DT have created their projects
please follow the links in the sidebar,
we hope you will join in the fun with us
please leave your link to your creation with the little
blue frog
Our next challenge will be
February 15th 2013
but please pop back on
February
14th
to see who our winner & top 3 of C#40 are.
Take care all