Good morning all and welcome to a new challenge here at Sparkles Monthly
Please scroll down to post below and check out if you are last months winner.
So onto this months challenge #57 and the theme for this month has been chosen by Brenda which is
* At the Beach/ Summer Fun *
The sun is finally shining here in the the UK so we want to see all those summer fun projects.
You know the drill, you can make anything you like unless a specific craft is asked for as we are a multi craft blog, just please make sure your project fits the theme.
For this month our fabulous sponsor is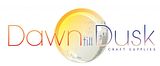 With a voucher for £10 to spend online
Now it's over to you and here are the DT's designs to give you some inspiration


BRENDA
REBECCA
JO
HELEN P
VICKIE
CAZ
NICK
SHAZ
HELEN N
AMY
*****************
Great work team thank you x
For more information on how the DT have created their projects
please follow the links in the sidebar.
It's now over to you and we hope you will join in the fun with us
please leave your link to your creation with the little
blue frog
making sure you link back to this blog
Our next challenge will be July 15th 2014
but please pop back on
July
14th
to see who our winner & top 3 of C#57 are.
Take care all have fun